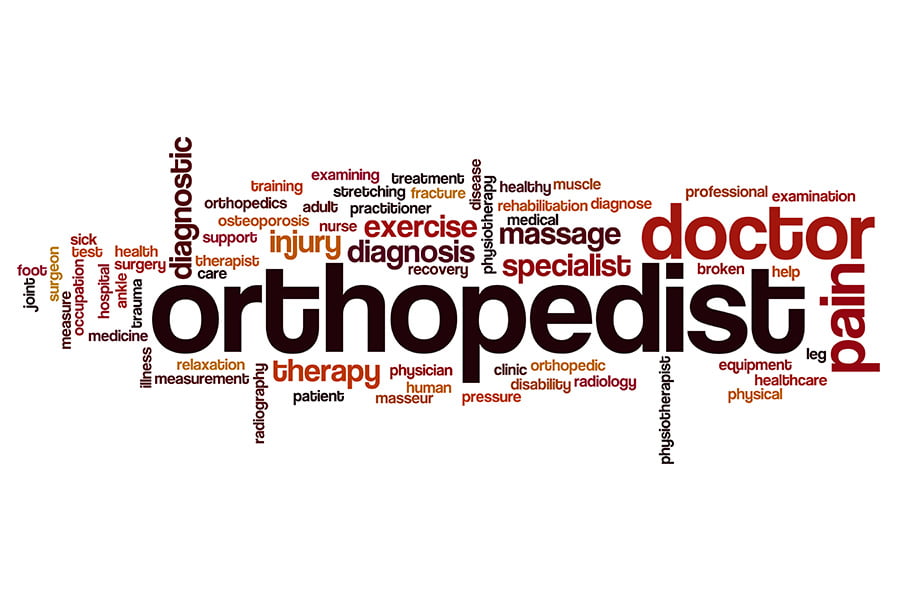 Choosing the right orthopaedic surgeon can take time and patience. And when it comes to important procedures like orthopedic surgery, selecting the right specialist is even more important. For instance, an older patient who needs a hip replacement may need a different doctor than a teenager with a torn ACL. These tips can help you in choosing the right orthopaedic surgeon to treat your medical condition.
Ask about medical education and residency experience. It's important that your orthopedic specialist attended accredited medical programs, and that he or she completed residency in a reputable program. Before scheduling an initial consultation with an orthopedist, call the office to ask about the doctor's background and training.
Find out about the doctor's specialties. Do a little research on your condition and find out what kind of orthopedic surgeon you'll need. One may specialize in foot and ankle problems, while another may focus on back and spinal problems, or arthritis treatment.
Learn about the surgeon's experience. Some doctors have vast experience with certain procedures, but virtually none in others. As you're researching your condition, explore your treatment options, and choose a doctor who is well versed in them. If minimally invasive procedures are available, be sure to ask whether the orthopedic surgeon has extensive experience with that particular surgical procedure.
Learn the surgeon's treatment philosophy. Every doctor takes a different approach to treatment. Some are more conservative, suggesting surgery only after treatments like medication and physical therapy fail. Others are more aggressive, recommending surgery sooner rather than later. Ask about the doctor's philosophy during your initial consultation, and select a physician whose philosophy makes you feel the most comfortable.
Evaluate the doctor's bedside manner. Does the orthopedic surgeon encourage patients to ask questions? Does the doctor give clear, thorough answers and check to make sure you understand them? These are signs that the doctor strives to care for the whole patient, easing anxiety while addressing the patient's orthopedic needs.
Pay attention to whether the doctor emphasizes preventative care. Even for orthopedic injuries, preventative measures like quitting smoking or losing some weight can make a tremendous difference in a patient's recovery and long-term prognosis. A doctor who emphasizes these lifestyle changes is truly looking the help each patient get healthier overall, rather than simply recovering from the orthopedic complication.
Find out where the doctor has surgical privileges. Find out which hospitals in your area have the most respected orthopedic team. Look for a doctor who has surgical privileges at the hospital or surgery center you prefer.
For more information on this subject, call The Zehr Center for Orthopaedics at 239-596-0100 or visit www.zehrcenter.com. The information contained herein is compiled from a variety of sources. It may not be complete or timely. It does not cover all diseases, physical conditions, ailments, or treatments. The information should NOT be used in place of a visit with your healthcare provider, nor should you disregard the advice of your health care provider because of any information you read on this topic.