Hip testimonials from satisfied patients illustrate how hip replacement surgery has removed their pain and returned them to the activities they love!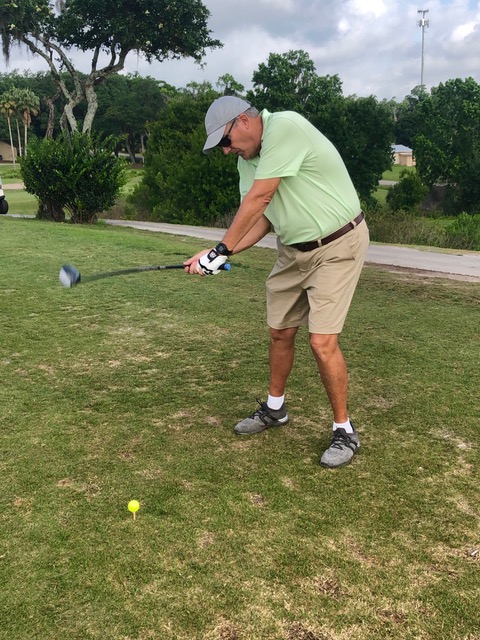 "Before my new hips, I was unable to enjoy much of what life has to offer. I couldn't golf or go bowling anymore or enjoy walking or standing activities with my children and grandchildren due to my pain limits.
After much study into hip replacements, I decided I wanted my surgery done by Dr. Zehr and performed at the Seaside Surgery Center because they used the latest and what I consider the best approach — the anterior approach through the front of the hip.
I am now completely pain-free in my hips and playing golf twice a week, bowling on a league, and enjoying the outdoors and going to amusement parks with my grandchildren. I have also gone back to work as a semi-retired videographer, which I never thought I'd be able to do again. I cannot tell you how great it is to get my life back!"
-James Askey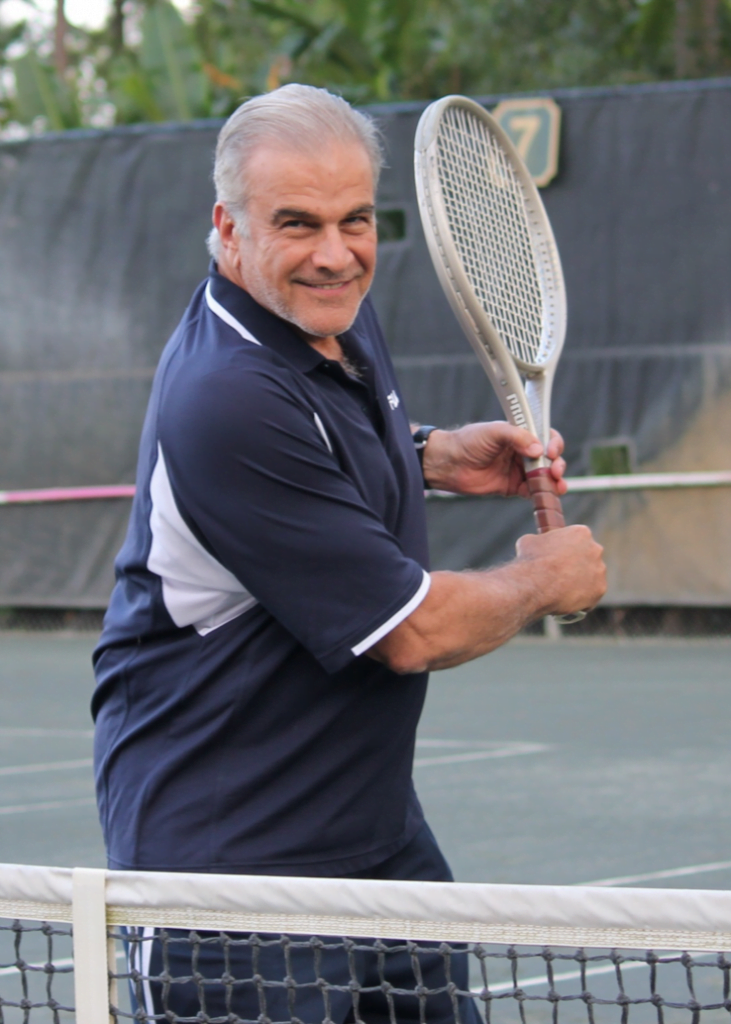 "I suffered for ten plus years with hip pain, scared to have surgery.
"When I heard of the new approach to hip replacement and checked out the only orthopedist performing it, it was an easy decision to go ahead and do it…..and I was glad I did.
"FIVE weeks later and no pain and back to tennis and golf, I was HAPPY to have had it done….what a wonderful miracle….thanks DOC !"
Russell V. Rosen
Owner , Chardonnay Nouveau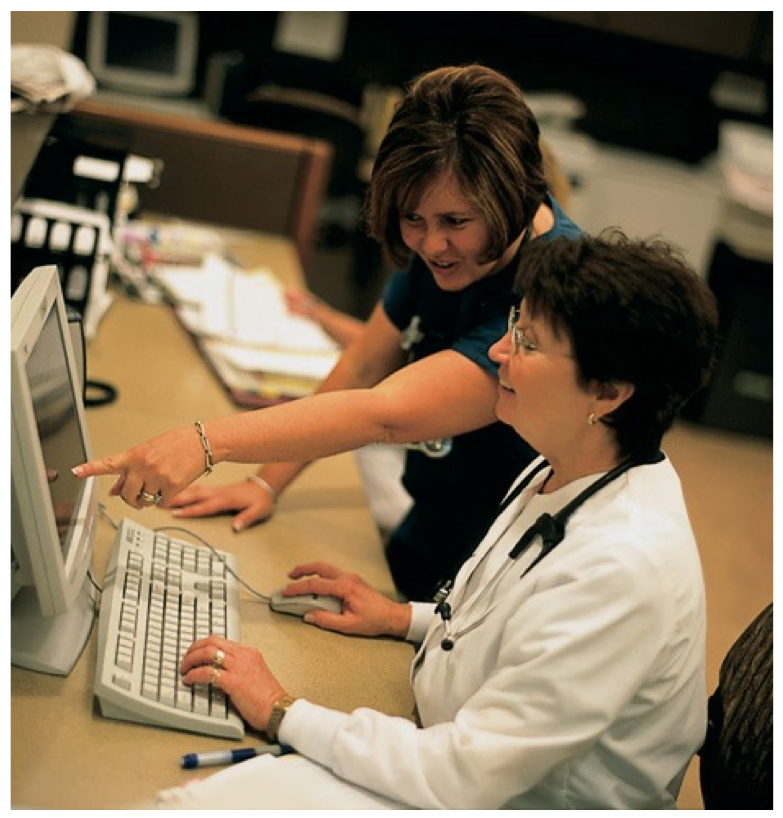 "When severe pain began interfering with my golf and my nursing career, I chose Dr. Zehr as my surgeon for both of my hip replacements. Dr. Zehr always performs the latest techniques, is meticulous, and educates his patients to know what to expect. I am often asked by my colleagues to recommend the best surgeon for their family or friend and Dr. Zehr is my #1 choice! Since my surgeries I am back to enjoying my life again!"
-Lorraine El-Deiry
Ortho Nurse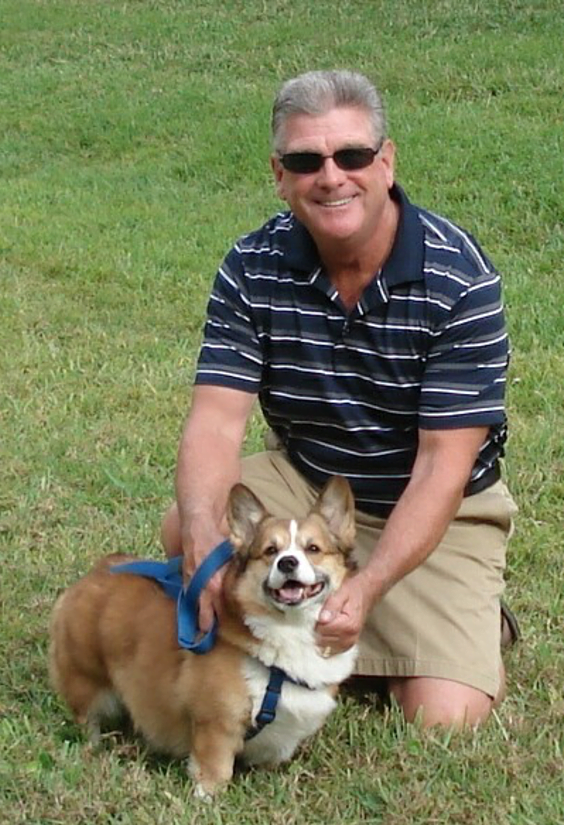 "I had right hip surgery done in Boston in 2004 (old method). The recovery was lengthy and painful. The left hip got to the point that I knew I needed surgery.
"Thankfully I heard about Dr. Zehr and his anterior approach. Surgery was performed and I was cleared to start swinging the golf clubs two weeks later. I played 18 holes in the third week and my game has improved dramatically.
"Thanks to Dr. Zehr and his team, I am playing golf pain-free. Now I can walk the dog or just go for a walk pain-free.
"I really can't say enough to praise Dr. Zehr and his staff. From my initial consultation to my post-op visit, I always knew I made the right choice in selecting a surgeon. I have had both methods of hip replacements—back and front. I strongly recommend Dr. Zehr and his anterior method."
Bill Smith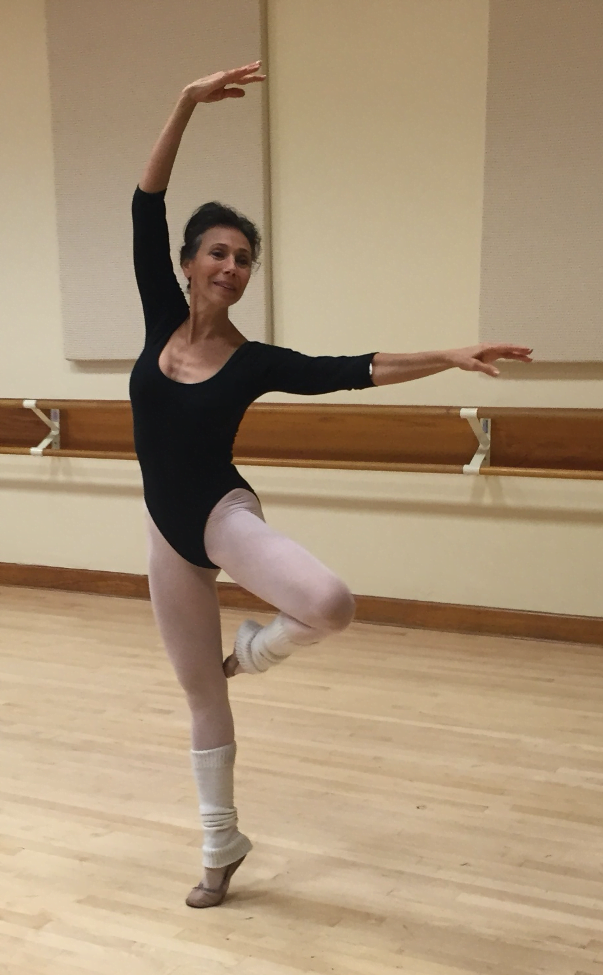 Dear Dr. Zehr,
My total hip replacement is fabulous.
It is beyond my expectations.
I am back to ballet, yoga and all my favorite activities.
Thank you for your excellent expertise as a surgeon.
You are the best!
Nancy S. Miller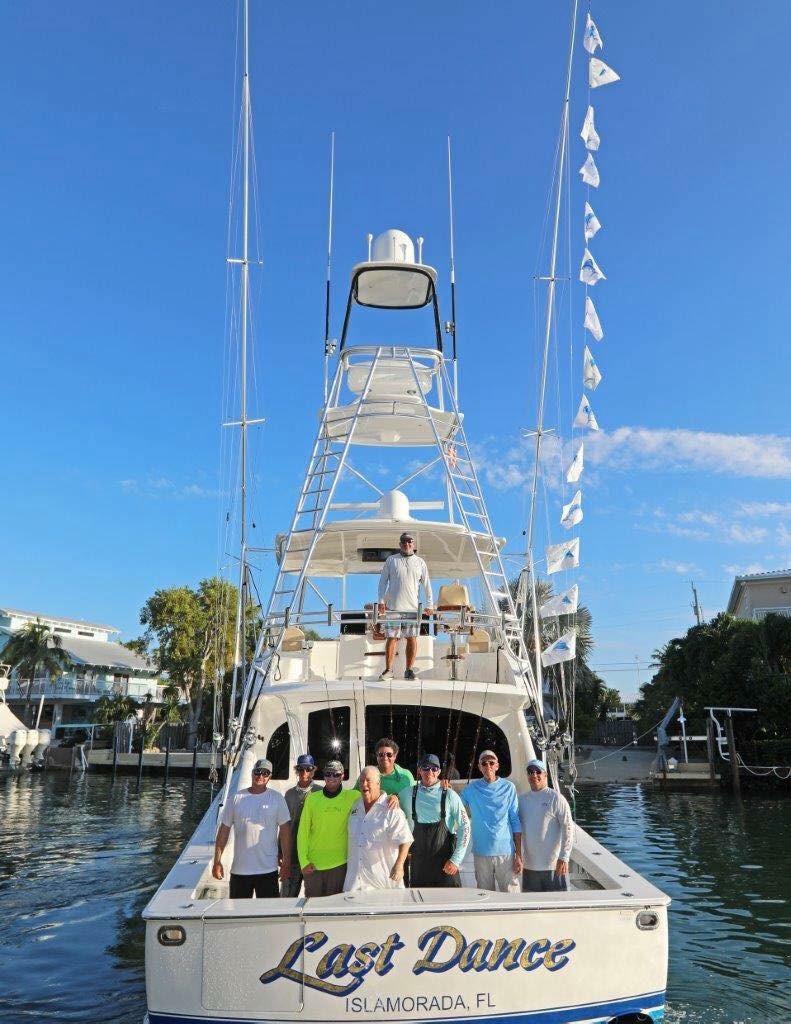 "Professional tournament fishing is more often than not quite physically demanding, whether it be running a big sport fish boat from the tower or doing battle as an angler in the cockpit. During a busy tournament circuit a few years ago, I started having some serious hip pain. MRIs confirmed my worst fear, that I would need hip replacement surgery. I thought my career was finished. My primary doctor referred me to Dr. Zehr and the Zehr Center in Naples, Florida. It could not have gone smoother, from the office staff, to the hospital, the surgery team, and finally the rehab. Within 4 weeks I was back piloting the Last Dance, a 52' Viking sport fisher, competing in the winter sailfish tournament circuit. This entire procedure repeated itself the following year for the second hip replacement. Results were the same! Back in action 4 weeks after surgery. It's been 2 years now since the second operation and my career is solidly back on track. At 58 years old, what I do for a living is typically a younger man's sport. Huge thanks to Dr. Zehr and all the great folks at the Zehr Center!"
Robert Collins, Islamorada, Florida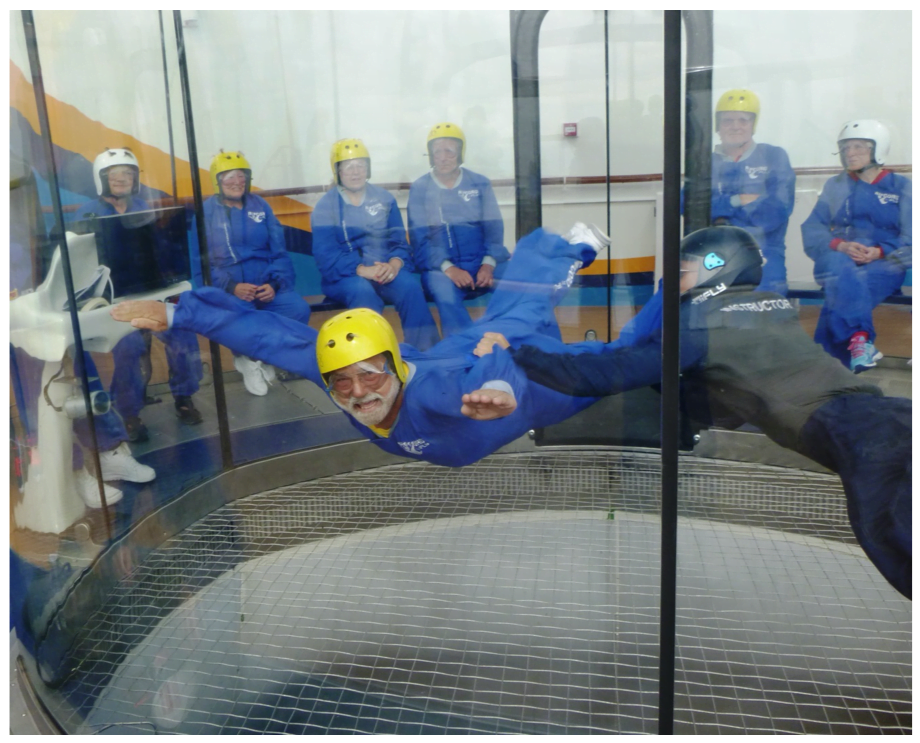 "Here I am, 6 ½ weeks out from hip replacement surgery, indoor skydiving on the Quantum of the Seas. Great job, pain free. Two weeks later, we visited Venice, Italy and walked nearly 10 miles and climbed 26 flights of stairs in a day! This would have been impossible before. Thanks again for improving my quality of life."
-Don Colapietro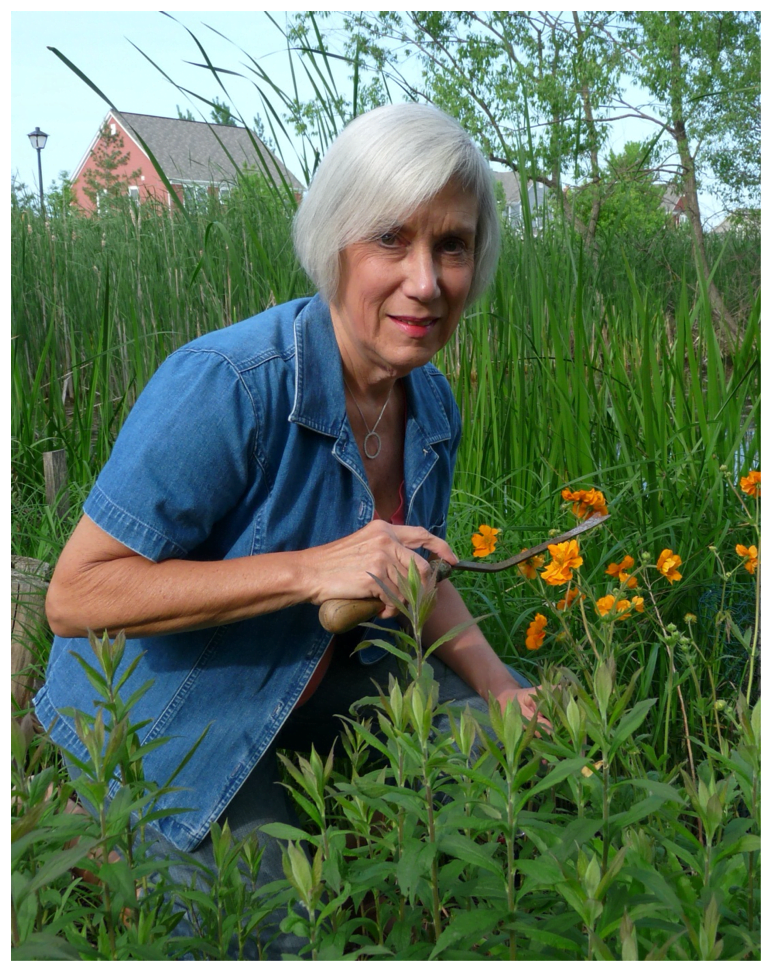 "I dealt with severe hip pain for three years. I could hardly get in and out of the car! Thanks to Dr. Zehr and his team, I was back to gardening, walking four miles each day, and golfing within two months of surgery. The anterior hip replacement that he performs is second to none! I wish I would have done it sooner!"
-Sandy Halvorsen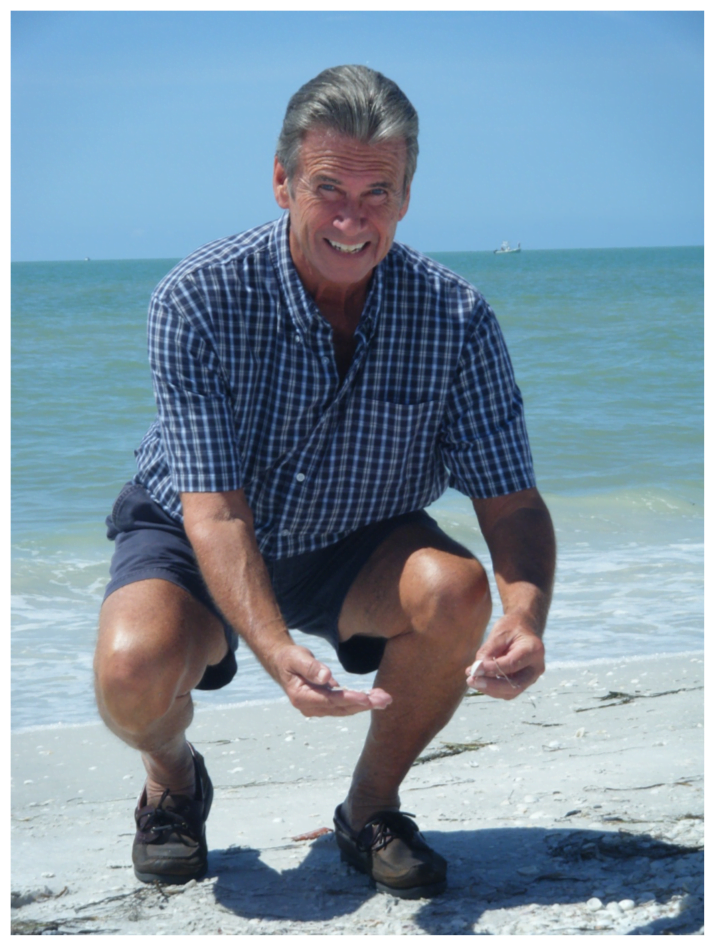 "Thanks to you for my anterior hip replacement. You did a great job and I was amazed and delighted at how quickly I was able to get back to a favorite hobby – collecting special shells on Sanibel Island. You were highly recommended to me and I happily recommend you to anyone contemplating a new hip."
-George L. Clark Jr.
Dr. Zehr is the most efficient, effective, and personable doctor and surgeon. He replaced my right hip in early July. I have had the most amazing results. I had tremendous back and hip pain prior to surgery. I am pain free as of the day after surgery. I travel extensively and feel so much stronger and energetic than I have in years. His staff is courteous and professional and his office is welcoming and comforting. I highly recommend Dr. Zehr. He is the only choice!
-Joseph DuMouchelle
Dr. Zehr did my left hip 3 years ago & it was such a positive surgery experience. Very little pain and back golfing within a few weeks. So when I needed my right hip done I went back to Dr. Zehr. This time was EVEN BETTER!! The anterior approach is the best & he is the best at it in my opinion. I was walking without a walker or cane the next day and I went back to my regular golf game 10 days after the surgery. This is crazy and I can't say enough good things about Dr. Zehr and his staff.
-Skipp Tutor
When I first found out that I would need a total hip replacement, I was in denial…then I felt hopeless. It seemed that my chance of seeing the world was over. However, you assured me I would be back to normal in not time.
I made a promise to myself in the hospital that, if I was able to walk normal again, I would do all the things I had always dreamed of. Well, since surgery, I have climbed the pyramids of Egypt and I walked the 220 steps to the top of The Christ Redeemer Statue in Brazil.
I can't thank you enough for your amazing skills and your commitment to my recovery. I am working out pain free and feel absolutely no restrictions or pain in my hip.
Again, thanks,
–Jerry L. Malanych
I came from my home in Panama to be treated by Dr. Zehr and his wonderful staff. He replaced my left hip this time, again with minimal pain and fast recovery. His successful replacement of my right hip 5 years ago proved to me he knew his stuff.
-Cliff Silverstein
Dr. Zehr and his team exceeded my expectations every step of the way from the initial exam to post-operative visit. I could not be happier with my decision to drive from Miami to Naples to see Dr. Zehr. Six weeks after total hip replacement surgery, I am able to hike, play handball and do everything else that I want to do. I will be 72 tomorrow and I feel like I'm 40. I did a lot of research to find the right surgeon and I found him – Dr. Zehr. Totally happy and satisfied patient.
-George Wilson
Dr. Zehr and his staff are the real deal. I researched for quite a while to find the right hip doctor and him and his organization fulfilled every expectation. The best part is, I can walk again without pain and that is such a huge relief. From the office staff, to the hospital to the physical therapists, every situation was a very positive experience. Recovery is much shorter with Dr. Zehr's anterior method and fun listening to friends be amazed at my progress. I can highly recommend Dr. Zehr for hip replacement surgery.
-Natalie Pittenger
I don't have enough positives to describe Dr. Zehr and his entire staff. From the first phone "hello" until the final post op "see you later," I was treated with the utmost respect and was well educated for each step of my joint replacement surgery. Although dreaded, the surgery and recovery really were uneventful, and my activities were only curtailed for a couple of weeks. The function and comfort of my new hip is amazing, truly beyond my expectations. I'm back in my boats and scrambling for fish again—THANK YOU!
-Dr. Jay Jones
My name is Lezanne Bowman, I am 46 years old, and Dr. Zehr changed my life! For six months, I lived with excruciating pain in my right hip. I consulted a chiropractor and physical therapist, neither of which were able to provide any relief or a correct diagnosis. I then consulted with an orthopedic surgeon in Fort Myers, who delivered the shocking news that there was no cartilage left in my hip joint, and that in order to relieve my pain, I would require total hip replacement surgery. As my husband and I began to research total hip replacement surgery, my in-laws told us that a friend of theirs had successful hip replacement surgery performed by Dr. Robert Zehr. We learned that Dr. Zehr does not perform traditional hip replacement surgery, but rather utilizes a method called the anterior approach. This method was said to be less invasive, less painful, and lead to a quicker recovery. We scheduled a consultation with Dr. Zehr, and after his initial analysis and explanation of the procedure, immediately decided he was the man for the job. Dr. Zehr provided us with a manual that was clear, concise, and in layman's terms described every detail of what to expect, from pre-op to rehabilitation. The surgery went flawlessly, and I was up walking with the aid of a walker the day of surgery. I was home two days after surgery, and walking unassisted two days later. The therapists, nurses, and Dr. Zehr's staff, demonstrated that utmost competence and professionalism, and the rehabilitation process went exactly according to plan. My quality of life has now changed dramatically in two short months. I'm playing golf, going on long walks, and exercising on weight machines at the gym. PAIN FREE! Dr. Zehr, you have changed my life. Thanks to you and all your staff!
-Lezanne Bowman