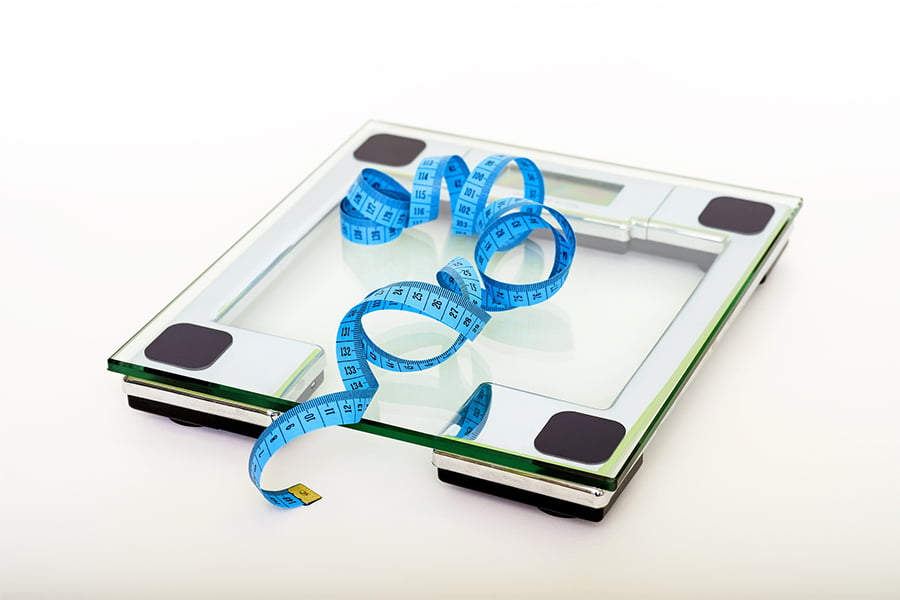 Reducing joint pain can begin with a measure as simple as choosing the right foods. What you eat plays a major role in how you feel pain. What you eat will give your body the chemistry it needs to make an inflammatory response. Inflammation is what your immune system creates when there is some kind of insult or damage to your tissue. Inflammation is not the only cause of pain but it can make your pain feel more intense and last longer.
The chemistry that creates pain signals in your body is increased by starchy and sugary foods. It can be decreased by protein foods. Controlling inflammation and therefore pain is done best by avoiding carbohydrates you don't need. This means sweets and many of the grain products. Meals that regularly include lean meat, fish, and eggs are essential for controlling pain chemistry.
Reducing joint pain by reducing weight
Did you know that for every 10 pounds of excess body weight you carry, that you exert 50 additional pounds of force across your knee joint? One of the best things you can do for your joint pain is to keep your weight down. If excess weight is a problem you struggle with, be encouraged that a little loss goes a long way. Research suggests that losing as little as seven to 10 per cent of your current body weight can help. Such a weight loss can change your body chemistry for the better.
There is no single diet that will work well for everyone who needs to lose weight. Food choices should be made to allow for your personal preferences. Try to limit foods that are high in fat. Get plenty of lean protein. Increase your intake of vegetables and fresh fruit. Drink plenty of clear liquids. These are the basic rules of any healthy diet.
Just as important as losing the weight is keeping it off. All of the changes you make to reduce your joint pain by losing weight will help every part of your life. This includes your ability to think clearly, your memory, and your moods. Eating to reduce joint pain can also help you avoid illnesses of all kinds.
Reducing joint pain with exercise
A healthy diet is just the beginning of simple lifestyle changes you can make to reduce your joint pain. Exercise is another. It may sound like a contradiction, as most people avoid movement when that movement causes pain, as is often the case with joint pain. But make the effort to put regular exercise into your life and you should see a decrease in your joint pain. The increase in the calories you burn will also help you lose weight.
Reducing joint pain with medication
Beyond eating and exercise, there are other steps you can take to relieve joint pain, such as over-the-counter medicines, nutritional supplements, and even steroid injections. But there may come a time when all of the non-surgical avenues come to a dead-end and you simply cannot live with the pain any longer. Then it is time to seek the option of joint replacement surgery.
Reducing joint pain with surgery
Advanced surgical techniques in hip replacement surgery such as the direct anterior approach have revolutionized the procedure. Naples orthopaedic surgeon Dr. Robert Zehr specializes in this minimally invasive approach to hip replacement and has performed over 2,000 hip replacements using this technique.
In total knee replacement surgery in Fort Myers and Naples, Dr. Zehr has received industry recognition for his early adoption of the newest technology by Orthosensor®. The Verasense integrated knee system assures proper soft tissue balance and limb alignment. Dr. Zehr uses this technology primarily and is Southwest Florida's most experienced surgeon in this exciting new advancement in knee arthroplasty.
Many patients are now able to experience the ultimate in joint replacement surgery — outpatient joint replacement at Seaside Surgery Center. Same-day surgery in a pristine, private setting with a team of nurses dedicated to just one patient — you! Call the Zehr Center at 239-596-0100 to learn more.
For more information on this subject, call The Zehr Center for Orthopaedics at 239-596-0100 or visit www.zehrcenter.com. The information contained herein is compiled from a variety of sources. It may not be complete or timely. It does not cover all diseases, physical conditions, ailments, or treatments. The information should NOT be used in place of a visit with your healthcare provider, nor should you disregard the advice of your health care provider because of any information you read on this topic.