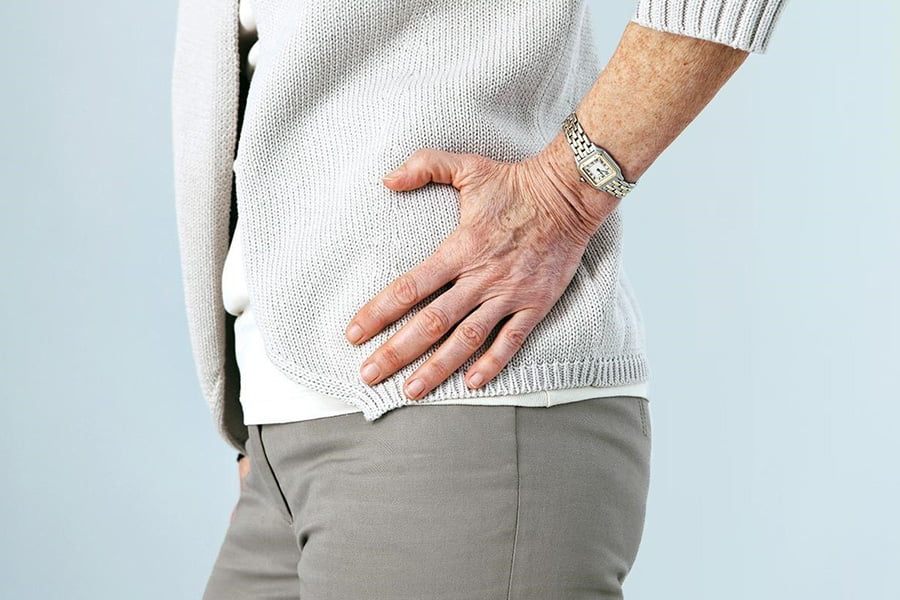 What to do about hip pain? When arthritis of the hip becomes so painful and limiting that their lives become unlivable, many people choose hip replacement as a way to relieve their hip pain. With 1,400,000 hip replacements done last year in the U.S for incapacitating hip pain — and half of those being done in patients under the age of 65— this has quickly become an acceptable and predictable procedure to relieve pain and return patients back to their active lives.
Over the last 30 years, there have been great advancements as orthopedic surgeons have learned which materials and designs will give the longest lasting replacement joints. Currently most hip replacements are made of titanium to which the bone grows and creates a biologic fixation to the components. This method of holding the metal parts to a patient's bones seemed to work very well and for most patients will last their lifetime. Our current challenges lie in developing a better moving surface for a hip replacement where the ball and socket connection can be made to last longer. For the past 40 years, a metal ball moving on a plastic socket has been the most reliable connection available. In the past 10 years, the plastic socket has been greatly improved and lasts much longer than it did in the past. The ball bearing can now be made of a ceramic material, which causes less friction and wear on the plastic socket. For a younger, more active patient, the ceramic heads may provide a lifetime of function for their restored hip.
At the Zehr Center for Orthopaedics, we are always looking for new and better ways to provide minimally invasive and less painful surgical techniques to our patients. The most commonly used surgical approach for hip replacement is called a posterior approach where the incisions is made along the back of the hip, and is the one that Dr. Zehr used for over 20 years. Although this approach can be done through a small incision, the surgeon still must cut through muscles and detach muscles in order to get to the hip joint itself. In addition, there is a certain level of inaccuracy inherent with this technique to positioning the cup, choosing the correct stem and determining the length of the leg during the surgery.
Knowing the shortcomings of the posterior approach, Dr. Zehr began his own search for a better way. After several years of investigation and discussion with other surgeons, he became convinced that the technique referred to as the "direct anterior approach" offers many important benefits and improvements to the hip replacement patient.
This technique was pioneered and perfected in this country within by a renowned surgeon in Los Angeles, California, who also developed a unique operative table, which is used to properly position the leg allowing easier access for the surgeon through a smaller incision. In addition, a fluoroscopic x-ray is used to assess component position and leg lengths very accurately at the time of surgery.
What makes this approach so appealing is the truly minimally invasive feature of the approach. After a small 3-inch skin incision is made at the upper, outer part of the thigh over the hip joint, two muscles are pushed apart to expose the hip joint. The special table allows the leg to be positioned properly to allow placement of the components with fluoroscopic X-ray guidance. Once the cup and stem are accurately placed and the leg lengths properly matched—final adjustments are made and then the hip is closed up ready to be walked on.
Patients are up walking within a few hours of surgery, stay in the hospital overnight and most go home. Frequently, the pain requires no more medication than Tylenol. Most patients are able to walk into the office at one week on a cane. After a few weeks of outpatient therapy, they are ready for the golf course and return to their active lives.
So to summarize, the direct anterior approach benefits a patient through less pain in the recovery process because no muscle was cut and a small incision is used and this technique allows a more accurate placement of the prosthetic components than with other approaches which results in less chance for dislocation or a mismatch of leg lengths.
This technique is not traditionally taught in the orthopedic training programs. For a surgeon who does not do a large number of hip replacements, it becomes difficult to acquire the experience needed to perform this technique. Only the most experienced surgeons attempt this technique, as it is challenging to learn and requires great skill to master. In fact, fewer than 40% of all hip surgeons routinely use this technique.
Dr. Zehr has performed over 2,800 "direct anterior approach" total hip replacements. He truly feels that this approach offers our patients the least painful, most accurate hip replacement technique currently available.
For more information on this subject, call The Zehr Center for Orthopaedics at 239-596-0100 or visit www.zehrcenter.com. The information contained herein is compiled from a variety of sources. It may not be complete or timely. It does not cover all diseases, physical conditions, ailments, or treatments. The information should NOT be used in place of a visit with your healthcare provider, nor should you disregard the advice of your health care provider because of any information you read on this topic.