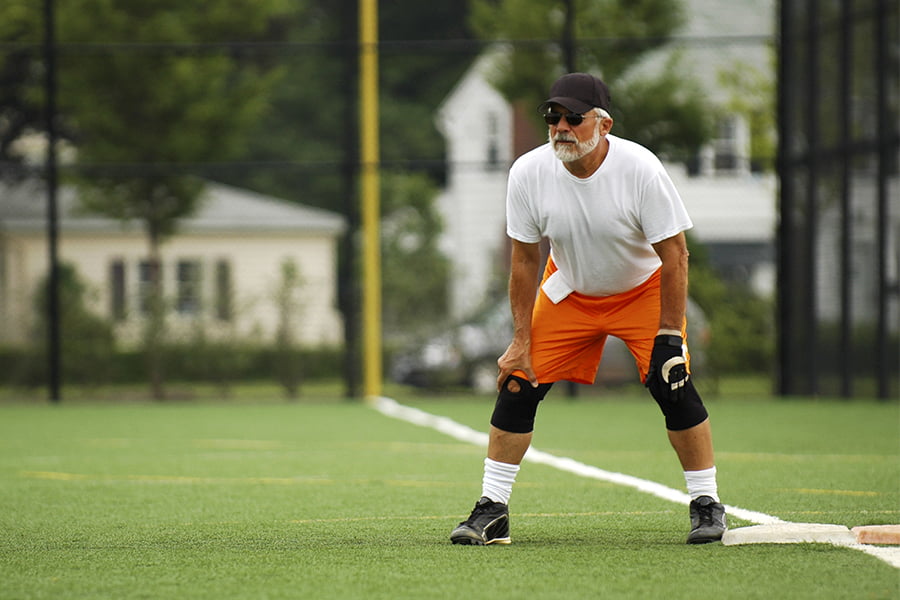 Aging athletes can find paradise in Florida — our temperate climate allows us to enjoy outdoor activities year-round. Sporting activities are part of a healthy life choice. They build good muscle tone, strong bones, and a resilient cardiovascular system. But over time, our bodies become less fit, and aging athletes, more than most, may feel the loss of the days of greater strength and endurance. It can seem as if the body that had previously been at your beck and call has abandoned you, and just at the time in your life when more time is available to participate in the sporting activities you enjoy. What has happened and what can you do about it?
At about age 45, our bodies begin to lose muscle mass. It declines at a rate of about 1 percent per year. The process is known as sarcopenia. Fortunately, many of the physical and mental declines common with aging can be reduced with appropriate fitness and nutrition programs. With regular, intensive muscle training, aging athletes — well into their 80s — can minimize or reverse age-related declines in muscle mass.
While it is never too late to start improving your fitness, senior athletes have special exercise considerations due to the effects of aging on muscle and joint tissue. Besides losing muscle and bone mass with age, tendons and ligaments lose elasticity and are more prone to wear and tear injuries.
A study conducted by the American Association of Orthopaedic Surgeons determined that chronic and overuse injuries account for approximately 70 percent of injuries in veteran athletes age 60 and older, whereas only 41 percent of younger athletes — ages 21-25 — are affected by these same injuries. Because these injuries are related to repetitive activity in the presence of degenerative changes, they often result in prolonged disability.
Age-associated declines in hearing, memory, balance, motor skills, sensation, proprioception and cognition can further affect your athletic participation. Because of these changes, low-impact, endurance sports are often better suited to older athletes.
If you have been physically active since a very young age, you are especially vulnerable to osteoarthritis (OA, or "wear-and-tear" arthritis), which leads to joint pain and stiffness. Exercise and weight control are essential in the prevention and treatment of osteoarthritis, especially of the knee and hip joints.
Experiencing the pain of osteoarthritis in your hips or knees? Call us at 239-596-0100 to schedule an appointment.
For more information on this subject, call The Zehr Center for Orthopaedics at 239-596-0100 or visit www.zehrcenter.com. The information contained herein is compiled from a variety of sources. It may not be complete or timely. It does not cover all diseases, physical conditions, ailments, or treatments. The information should NOT be used in place of a visit with your healthcare provider, nor should you disregard the advice of your health care provider because of any information you read on this topic.