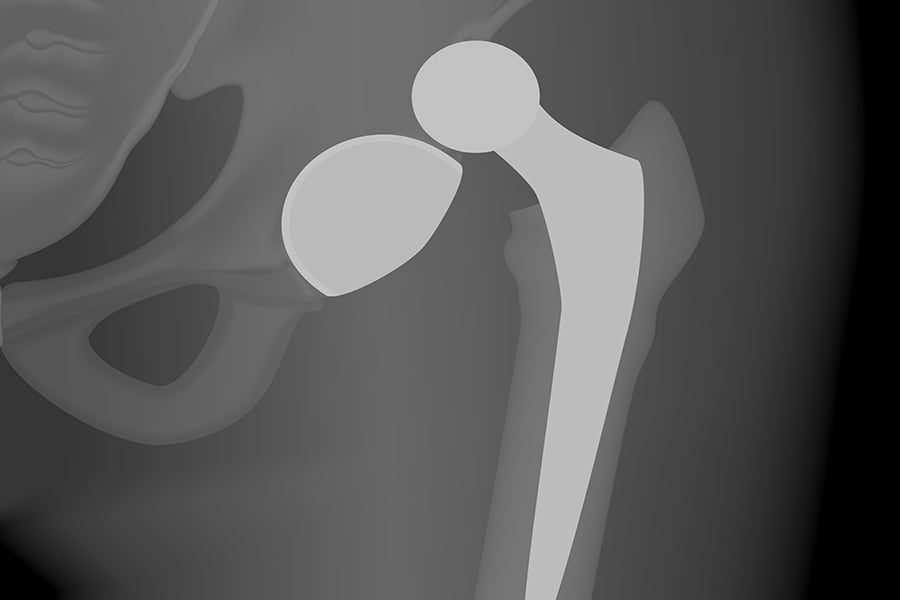 Hip dislocation following hip surgery is rare, with fewer than 200,000 cases reported per year. New surgical methods, advanced technology, and improvements to hip implants have combined to reduce the number of hip dislocations following hip replacement surgery. However, the risk of hip dislocation following surgery has not been entirely eliminated, therefore it is wise to take some precautions during your recovery from hip surgery. These precautions focus on keeping your hip in a safe position while the soft tissues of the hip joint heal. You will want to avoid bending the hip back, turning your hip and leg out or spreading your leg outward.
Avoid hip dislocation with these tips
Walk with short steps to avoid stretching your hip back
Use both knees when you kneel down, to avoid stretching the hip back
To keep your leg from turning or rolling out while lying on your back in bed, place a pillow next to your hip
Keep the toes of your affected leg pointing forward when you sit, stand or walk
Prevent your leg from bending up and out when getting in or out of the bathtub by lifting it straight up and over the edge of the tub
Consider using a raised commode, grab bars and an adjustable tub or shower bench in the bathroom
You may need to elevate your couch, chair or recliner to a height of at least 20" off the floor, in order to avoid bending your hip beyond 90 degrees
Arrange your shelves and cupboards so that frequently used items are between waist and shoulder height; avoid bending over too far at the hip by using a grabber tool to retrieve items on lower shelves
In most cases, hip replacement patients are able to work with a physical therapist before having hip surgery performed. They will continue for up to 3 months afterward, keeping precautions in place. Your orthopaedic surgeon will advise you as to when it is safe to extend your range of motion.
The direct anterior approach to hip replacement, which Dr. Zehr prefers for primary hip replacement, is far less restrictive and you may find that these precautions are unnecessary. Call the Zehr Center today at 239-596-0100 to discuss the benefits of the direct anterior approach to hip replacement.
For more information on this subject, call The Zehr Center for Orthopaedics at 239-596-0100 or visit www.zehrcenter.com. The information contained herein is compiled from a variety of sources. It may not be complete or timely. It does not cover all diseases, physical conditions, ailments, or treatments. The information should NOT be used in place of a visit with your healthcare provider, nor should you disregard the advice of your health care provider because of any information you read on this topic.