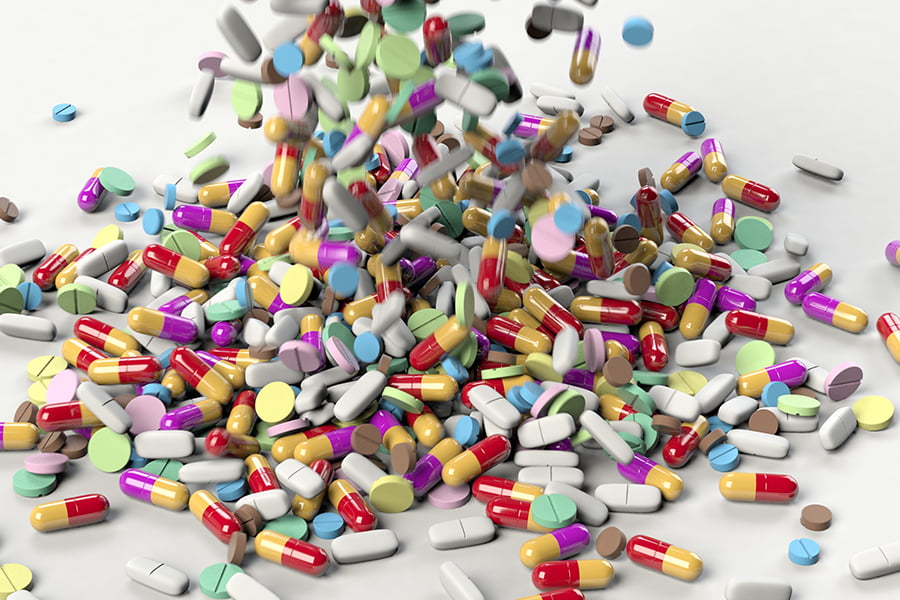 NSAIDs are often recommended in the treatment of arthritis. "Take two aspirin and call me in the morning" may be the advice you receive from your doctor when you suffer from arthritis pain. Aspirin is a class of drug known as a non-steroidal anti-inflammatory drug (NSAID).
Inflammation is your body's natural response to an injury, its first step in the healing process. But with arthritis, the inflammation response gets out of control and actually damages tissues. Doctors recommend NSAIDs for their anti-inflammatory properties. They also have pain- and fever-reducing properties. Aspirin, ibuprofen, and naproxen are NSAIDs that are available over-the-counter. Other NSAIDs require a prescription.
NSAIDs are short-acting drugs and, while very effective against inflammation, they do not prevent tissue damage. They can lessen your pain and discomfort, but do not affect your underlying disease.
Side effects of NSAIDs
Although NSAIDs are considered safe drugs, they do have side effects, most notably when taken over an extended period of time. They can adversely affect the:
Gastrointestinal (GI) tract by increasing the production of gastric acid, aggravating ulcers and GI bleeding
Blood by making it harder for platelets to clump at the site of an injury
Liver by elevating certain liver enzymes
Kidneys by making it difficult to eliminate some wastes
Skin by causing rashes
Respiratory system by causing runny noses, polyps and/or asthma
NSAIDs can also cause headaches and confusion, particularly in elderly patients. Not everyone reacts to the same NSAID in the same way. You will need to work with your orthopaedic surgeon to find the right type and dosage of NSAID that brings you relief from the pain of your arthritis, without causing unwanted side effects.
If your joint pain has begun interfering with your quality of life, it is time to seek the advice of the Zehr Center for Orthopaedics.
For more information on this subject, call The Zehr Center for Orthopaedics at 239-596-0100 or visit www.zehrcenter.com. The information contained herein is compiled from a variety of sources. It may not be complete or timely. It does not cover all diseases, physical conditions, ailments, or treatments. The information should NOT be used in place of a visit with your healthcare provider, nor should you disregard the advice of your health care provider because of any information you read on this topic.