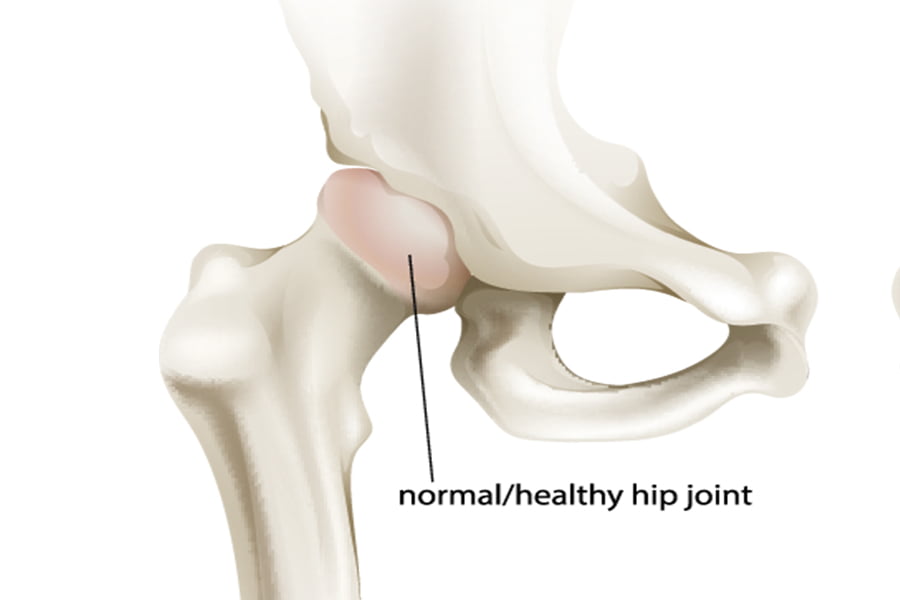 The hip joint is a true ball-and-socket joint. This arrangement gives the hip a large amount of motion needed for daily activities like walking, squatting, and stair-climbing.
Understanding how the different layers of the hip joint are built and connected can help you understand how the hip joint works, how it can be injured, and how challenging recovery can be when the hip joint is injured. The deepest layer of the hip includes the bones and the joints. The next layer is made up of the ligaments of the joint capsule. The tendons and the muscles come next.
The important structures of the hip joint can be divided into several categories. These include
bones and joints
ligaments and tendons
muscles
nerves
blood vessels
Let's look at the bones and joints.
The bones of the hip joint are the femur (the thigh bone) and the pelvis. The top end of the femur is shaped like a ball. This ball is called the femoral head. The femoral head fits into a round socket on the side of the pelvis. This socket is called the acetabulum.
The femoral head is attached to the rest of the femur by a short section of bone called the femoral neck. A large bump juts outward from the top of the femur, next to the femoral neck. This bump, called the greater trochanter, can be felt along the side of your hip. Large and important muscles connect to the greater trochanter. One muscle is the gluteus medius. It is a key muscle for keeping the pelvis level as you walk.
Articular cartilage is the material that covers the ends of the bones of every joint, including the hip joint. Articular cartilage is about one-quarter of an inch thick in the large, weight-bearing joints like the hip. Articular cartilage is white and shiny and has a rubbery consistency. It is slippery, which allows the joint surfaces to slide against one another without causing any damage. The function of articular cartilage is to absorb shock and provide an extremely smooth surface to make motion easier. We have articular cartilage essentially everywhere that two bony surfaces move against one another, or articulate.
In the hip joint, articular cartilage covers the end of the femur and the socket portion of the acetabulum in the pelvis. The cartilage is especially thick in the back part of the socket, as this is where most of the force occurs during walking and running.
For more information on this subject, call The Zehr Center for Orthopaedics at 239-596-0100 or visit www.zehrcenter.com. The information contained herein is compiled from a variety of sources. It may not be complete or timely. It does not cover all diseases, physical conditions, ailments, or treatments. The information should NOT be used in place of a visit with your healthcare provider, nor should you disregard the advice of your health care provider because of any information you read on this topic.